Do You Have A Falling Metal Separator Suitable For Inspection Before Packaging?
March 24,2021
If you are looking for a falling metal separator suitable for pre-packaging inspection, then there are very popular and frequently inquired falling metal separators that are worth your choice.
Why test before packaging?
The packaging requirements of the metal separator for the product are not to contain metal, but considering the higher requirements of tightness and light resistance, it must be packaged with a metal composite film. The metal composite film itself is metal, so if a channel-type metal separator is used, the detection sensitivity will have a large deviation, or even be unable to detect. Therefore, it is best to test before packaging.
The falling metal separator is mainly used for the detection of tablets, capsules and granular (plastic particles, etc.) and powdery items. When these items fall through the falling metal separator, once metal impurities are detected, the outdoor cable termination kit system immediately activates the separation mechanism to eliminate suspicious items. It has the characteristics of simple installation, high sensitivity, convenient maintenance, high efficiency, stability and reliability.
Do you have a falling metal separator suitable for inspection before packaging? The answer is "NO"? It's time to pick one! There is a nice falling metal separator for your consideration.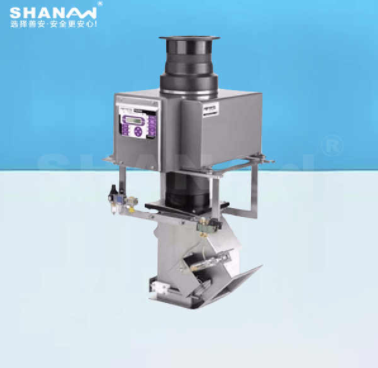 1. Structure: epoxy resin coated aluminum or stainless steel
2. Channel size: size can be customized
3. Remote control distance: up to 4,000 feet/1,200 meters
4. Power supply: 90-250V single phase, 1 ampere
5. Grade: not stainless steel BSH-Nema 4X / IP69K aluminum construction-Nema 4 / IP65
6. Communication connection RS485, option: Ethernet/wireless, through CONTACT software
7. Designed for gravity falling metal detector (food metal separator), compact structure and easy to install
8. It has a learning function, can compress the product effect, and is suitable for products containing water and salt
9. The metal material of the shell and the part directly contacting the product are made of stainless steel 304
10. You can choose a fast pirated reject device or a rotating hopper reject device for powder, granular, flake, short fiber and other products
11. Optional protection grade IP65, in line with IFS and HACCP certification
12. Stainless steel 304 material design, a variety of brackets to choose from, can be installed in the production line, and can also be used in artificial scenes.
This gravity falling metal separator can be applied to powder, rice sugar, oatmeal, cereals, bulk snacks, plastic/chemical raw materials, and has a wealth of solutions and successful cases for the food, plastic, chemical, and pharmaceutical industries. You can choose a fast pirated reject device or a rotating hopper reject device for powder, granular, flake, short fiber and other products.
Remember, separating metal impurities in time can reduce downtime and maintenance accidents, as well as increase work efficiency, and reduce costs. If you needs falling metal separator, welcome to contact us. You will be fond of our profession and service.